IMPORTANT:
After two years and your generous feedback, this service will be discontinued as of April 1st, 2023.
NOTE: For those who have signed up, we will keep your information on file for our future projects. You may continue to share the URL with friends, family and neighbors who may be interested in working with us in the future.
Thank you again for your support! 🙂

Michigan Talent Harbor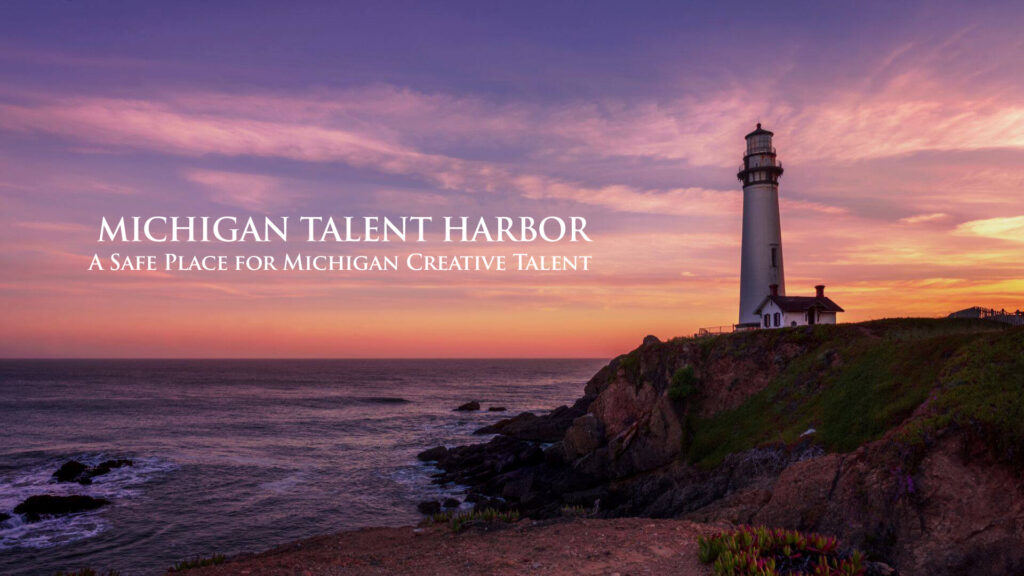 Welcome to the MI Talent Harbor
This is a FREE LISTING in four different areas, supporting creative productions here in Michigan. The four areas will be; Talent, Crew, Support and Vendors.
A great resource for fueling creative projects and film productions in Michigan.
Our goal is to support those dedicated in growing their professional creative careers and to support those in our local communities, such as local businesses, restaurants and caterers.