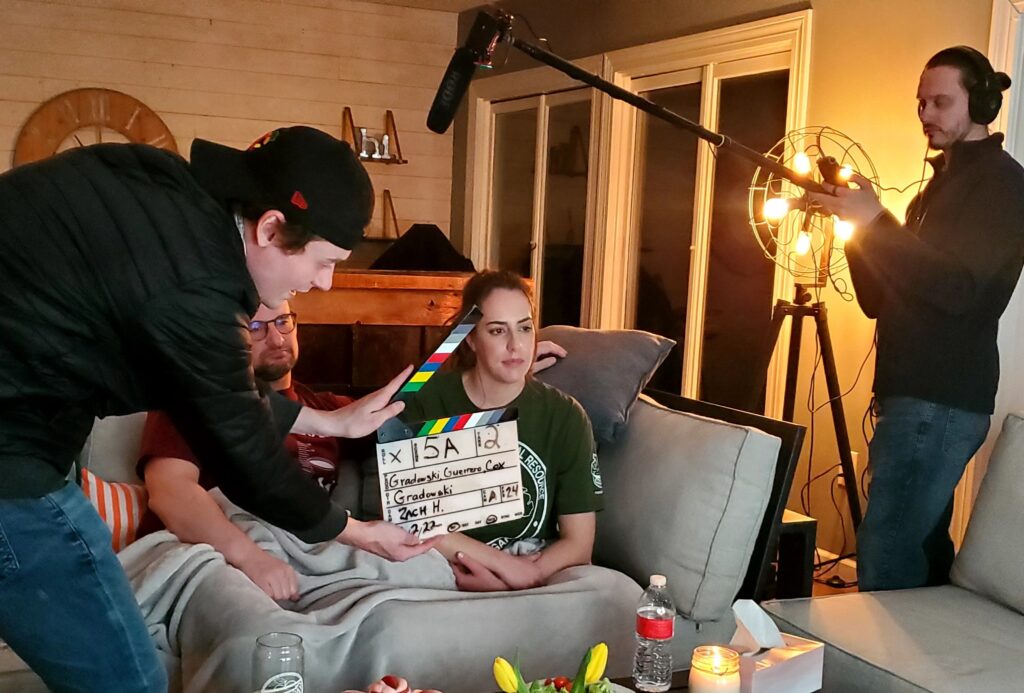 Movie Production Opportunities
We're looking always looking for hard-working, talented individuals for future projects. Feature films are paid opportunities in compliance with state and federal laws. Must be age 18+ and legal to work in the U.S.
********************************
Talent / Cast: Actors (on-screen & voice), extras, models and stunt actors.
Crew:  Cinematographers, Boom Operators, Audio/Video Editors, Special FX Artists (Digital & Traditional), Lighting, Gaffers, certified drone operators, hair/make-up artists, wardrobe specialists.
Office: Coordinators, marketers, clerical, reception.
Vendors / Freelancers: Catering, Props, Space/General Support, Specialty shops, general contractors, haulers, consultants.
Location: Mid-Michigan primarily, with some locations around the state, depending on the project.
********************************
Serious inquiries only. We seek only dedicated, professional individuals with creative drive and we welcome a variety of talent levels. We cannot guarantee placement on any and all productions. All information provided to us is kept confidential and is not provided to any other 3rd-party, business or individuals without written consent by you. We are a state and federal recognized business. These are per production contract positions only. We do not offer part or full time positions at this time.
********************************